Electric Wireless Neck Massager can definitely give you the relief of having your neck massaged gently and effectively.
Electric Wireless Neck Massager Provides relaxation to your neck after a whole day of work.
Have you been in your office all day? Tired of all the piles of documents that need to be reviewed? Well, this is most likely the time that you get to realize that you have not much of a choice because you have chosen that career. You have decided earlier in your life that you will be having the path that you are taking right now. And look what it got you. You become like that of a zombie with large eye bags and a haggard appearance all because of the stress that your work has given to you.
In fact, you do not even have the time for a good night's sleep. It would seem like even when you are taking a nap for a while, you are still thinking of your work that has been pending all along. You may have thought of finishing everything all in one overnight session but you have to admit it to yourself, you just cannot make it. You think of crying your heart out, but you just do not have much time for it. you cannot even cry because of the burden that your heart is having.
Good thing for you, Electric Wireless Neck Massager is to the rescue! This is now available in the market for your assistance. This is wireless so you will not have to worry about entangling wires in your lap which could definitely just add up to the stress that you are having in your life. It is convenient for use because you just can bring it anywhere with you. This can totally fit in your bag. You can also use it at any time of the day so that you will be somehow relieved from all the stresses that you are having in your life.
Electric Wireless Neck Massager is proven to be effective in relieving your neck pain. You surely wouldn't have regrets in having one of these because this is just what you need right here, right now.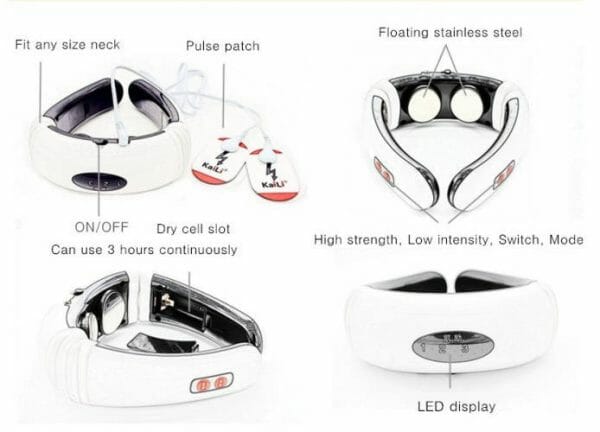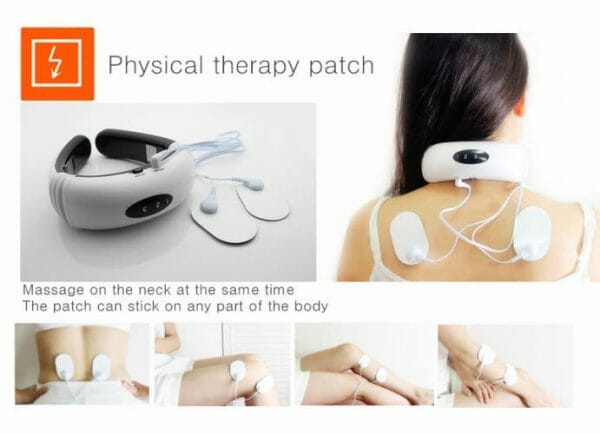 What are you waiting for, grab an Electric Wireless Neck Massager now!
Product size: 17 cm x 14 cm x 5.5 cm, medium
Package includes: 1 x Electric Wireless Neck Massager, 2 x gel pads, 1 x wire
Pulses  frequency: 0Hz – 1000Hz
Pulse width: 20us -400us
Power: 3VDC 30mA
Power supply: 2 x AAA dry cell (not included)
Material: ABS
Color: White